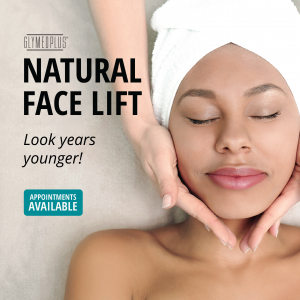 Get rapid skin results with a tight, firming lift for tired, wrinkled, sagging and photo- aged skin with revitalizing Protein, Hyaluronic Acid & quick acting Vitamin C complex.
Recommended For: All Skin Types and Conditions including Oily, Combination, and Normal Skin and is great for Fine Lines and Wrinkles, Photo-Damaged Skin and Acne.
Benefits: Anti-Aging | Lifts & Firms | Tightens | Reduces Hyperpigmentation
Concerns: Fine Lines & Wrinkles | Loss of Firmness | Hyperpigmentation | Prevention & Protection
Key Ingredients:
Albumen: Albumen Protein is rich in vitamins, amino
acids and minerals. Supports tissue repair, aids in lifting
and firming and improving circulation.
Hyaluronic Acid: Superb at retaining water, capable of
holding 1000x its weight in water. Helps to plump the
skin and reduce Trans Epidermal Water Loss (TEWL).
Ascorbic Acid: Water-soluble form of Vitamin C,
incredible antioxidant and has the ability to stimulate
collagen synthesis and prevent the deterioration of
collagen in the skin.